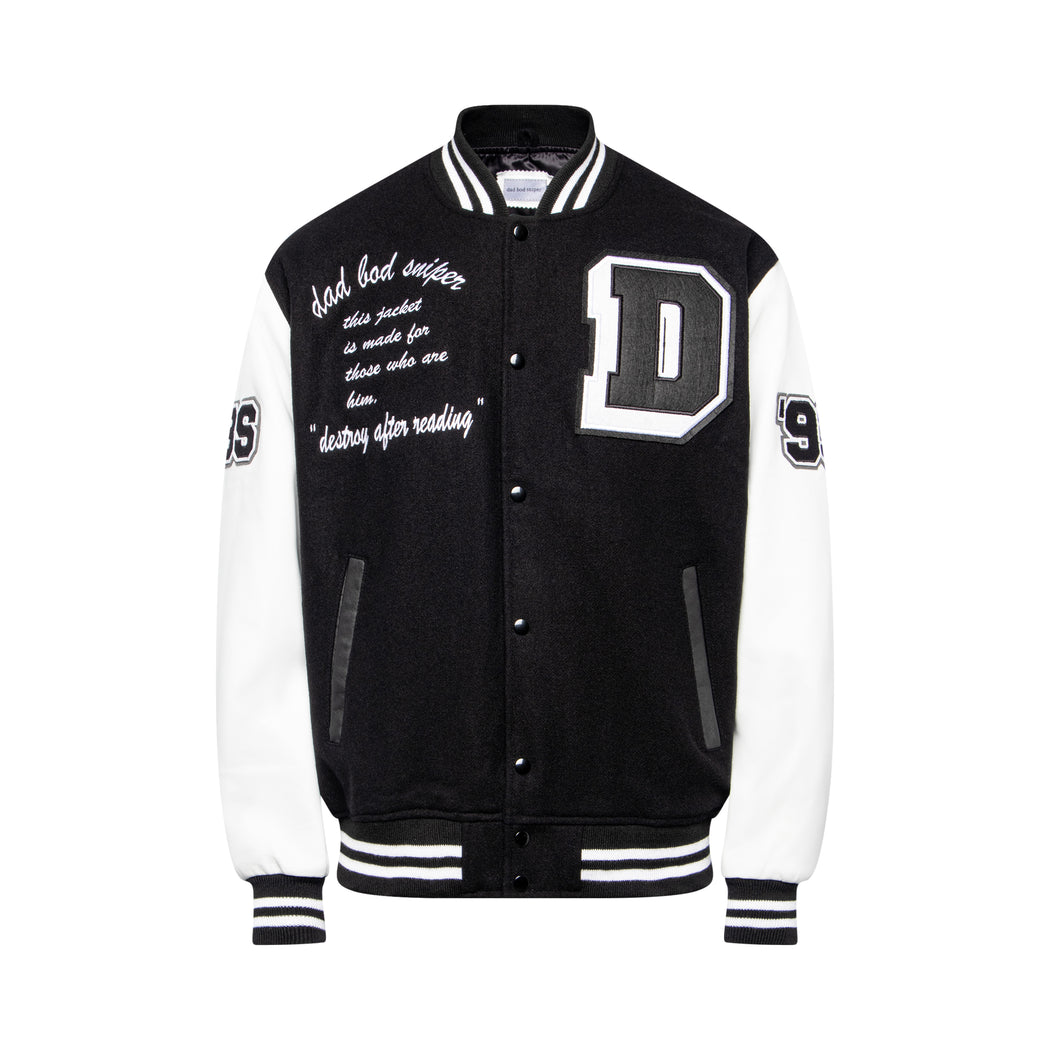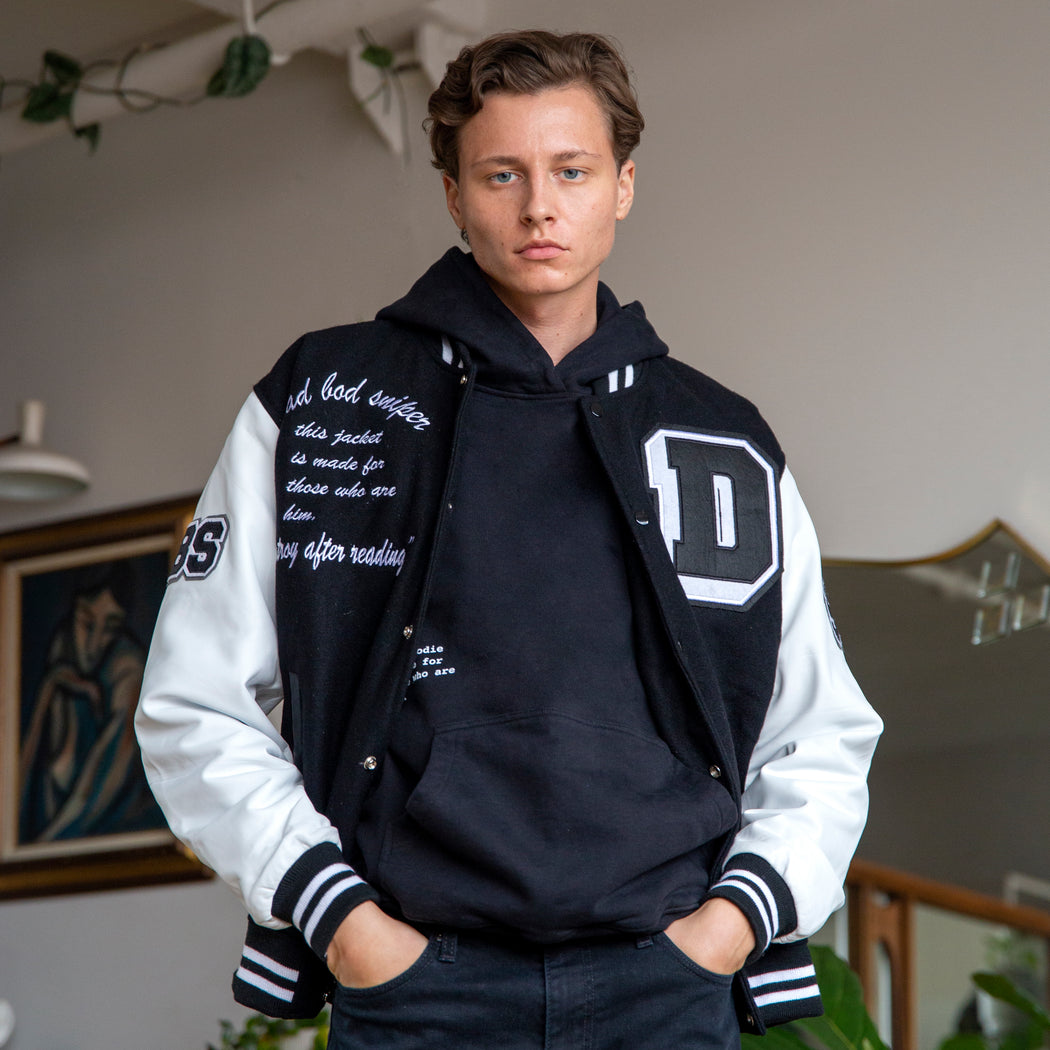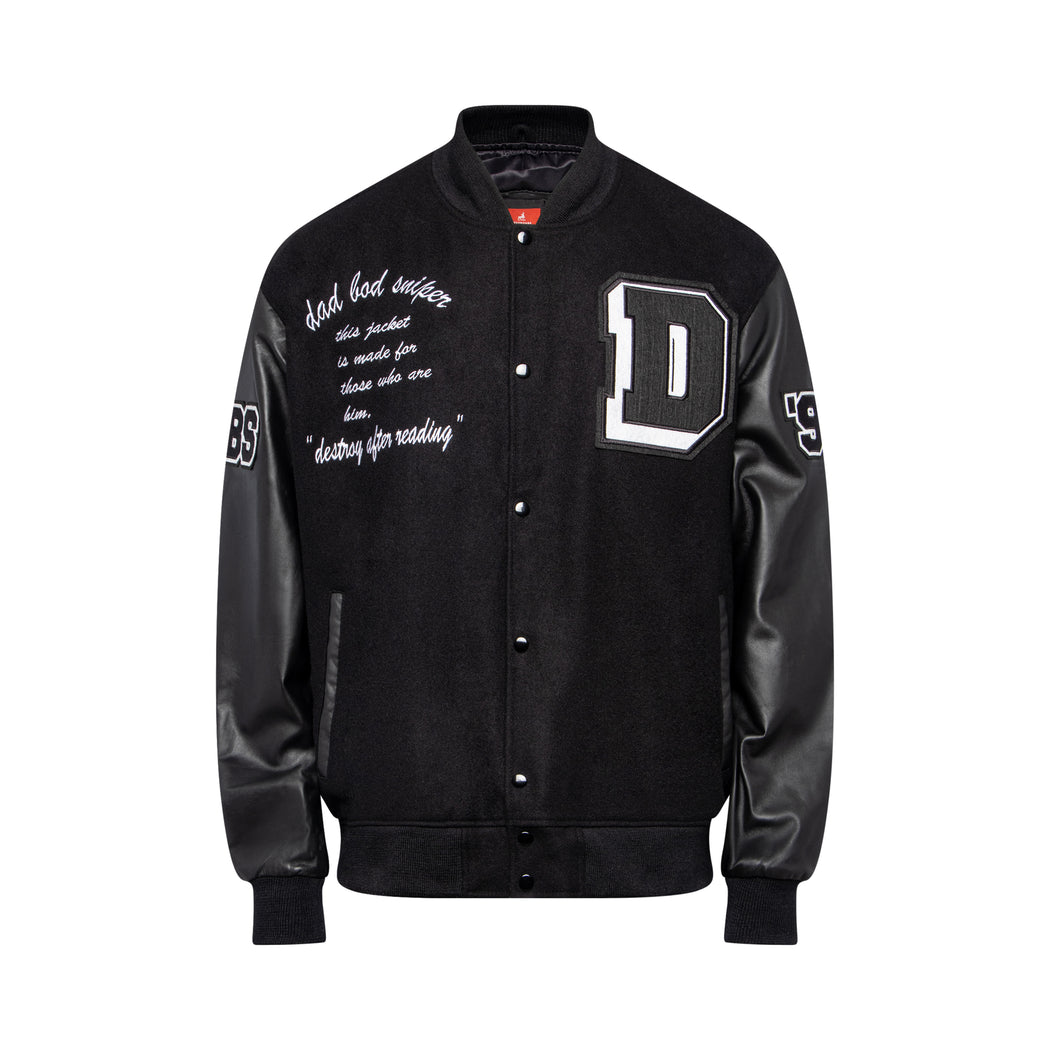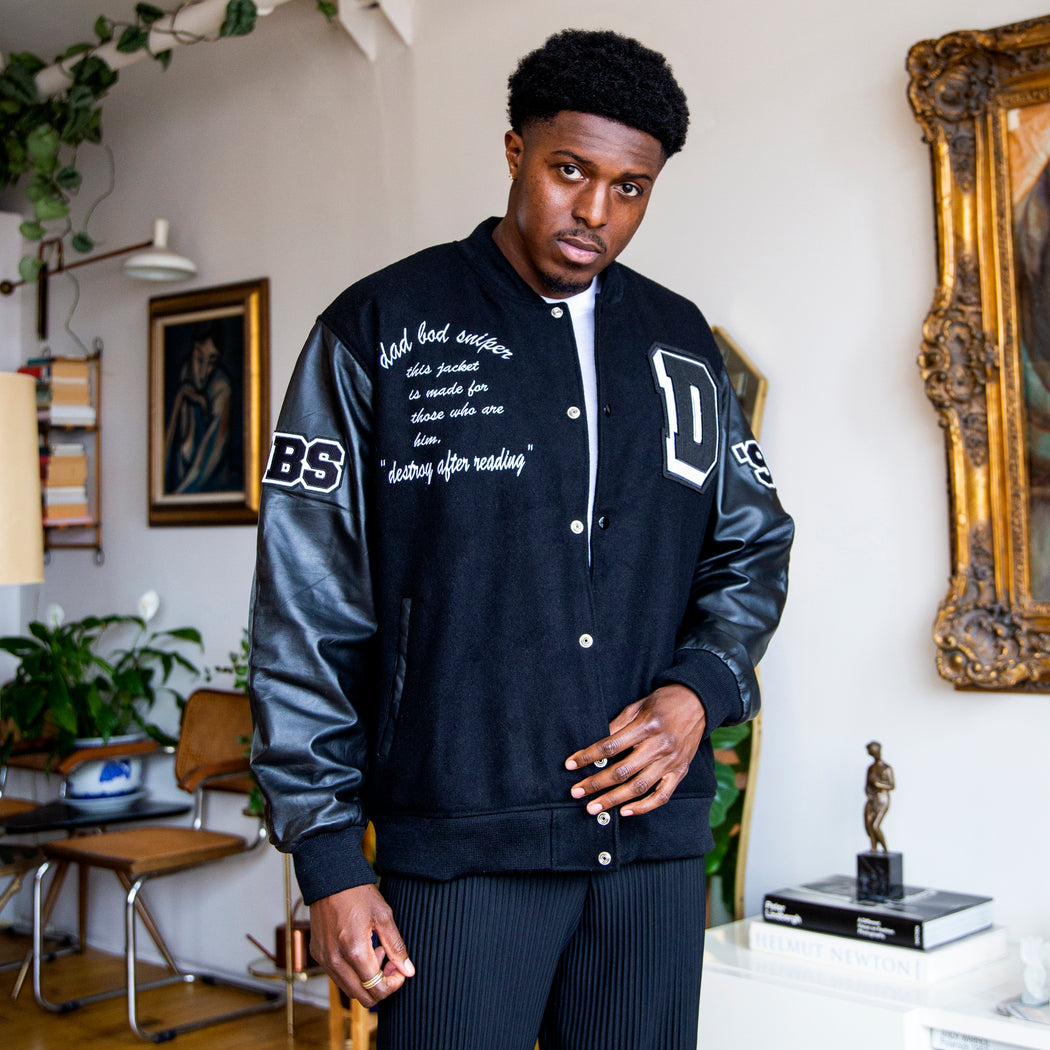 Embody the timelessness of style with the evocative DBS sheep's leather and lambswool letterman jacket. High quality, natural materials and a robust practical design make this jacket incredibly versatile attire. Comfy enough to wear every day and special enough to save for occasions - you decide how to rock the letterman look. 
Stand out from the crowd with the embroidered message on your chest. "This jacket is made for those who are him", and, of course, you are him, but now everybody knows it. The large embroidered DBS arm patch shows you're wearing more than just any old garment - you're wearing something special.
The body inclusive range of sizes means selecting your jacket is easy, just pick out your dimensions from the chart and order your apparel right away.
Details
• Chest - Melton wool
• Sleeves - Sheep leather
• Lining - Polyester Satin