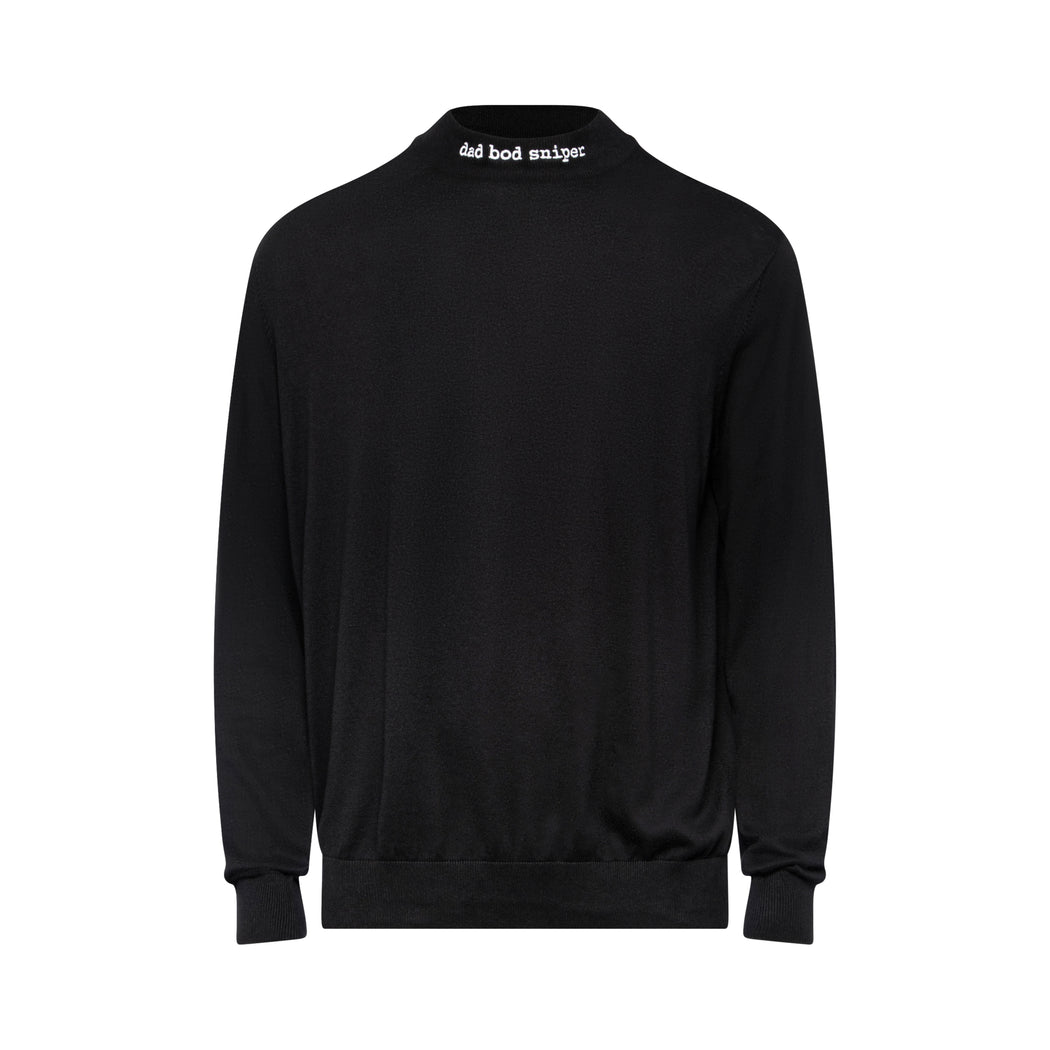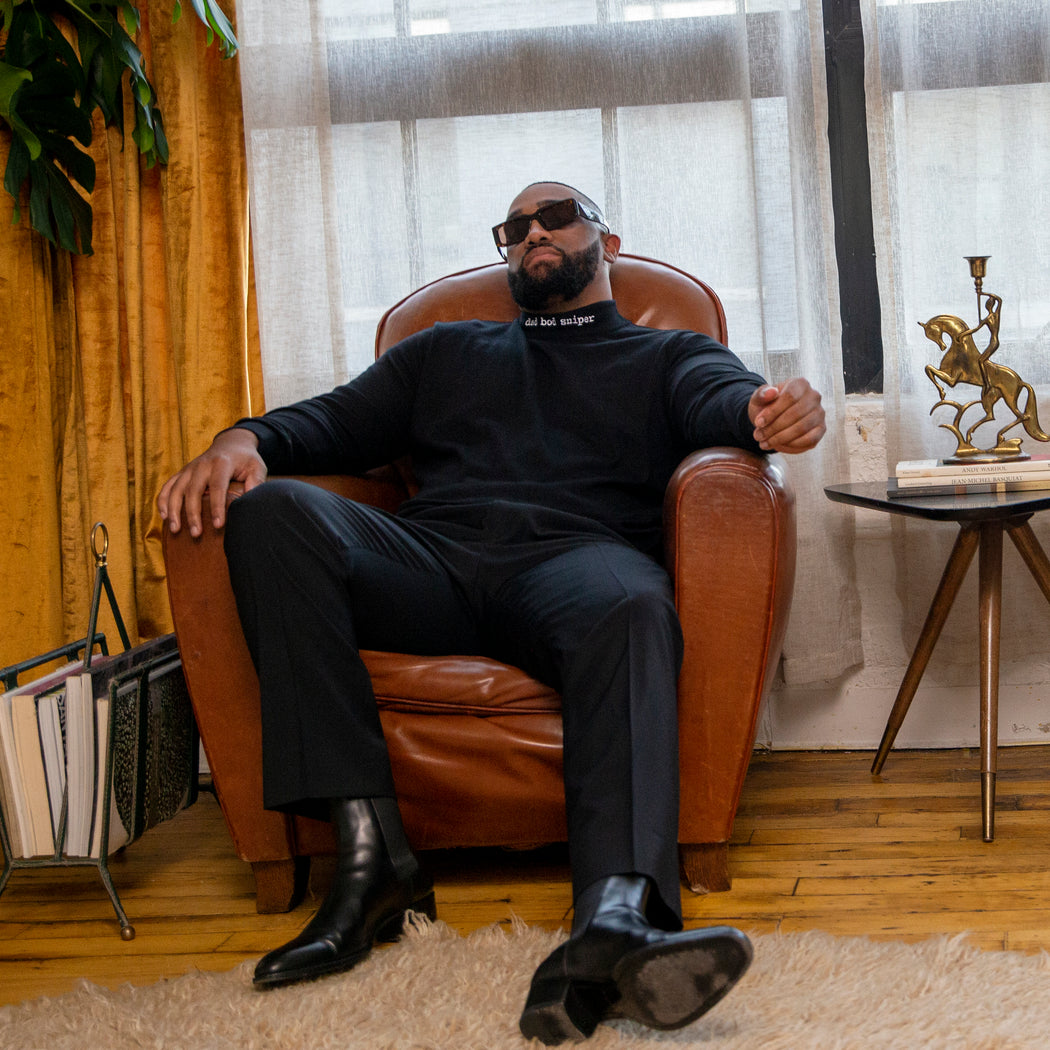 DBS Mock Neck Knit Sweater
The DBS fine cotton sweater is a unique take on a classic garment. With a snug fitting, embroidered collar, this garment is different from other sweatshirts on the market. The design is subtle, but instantly recognizable as something special. The contrast stitched 'dad bod sniper' collar draws attention to you and your face - that's where all the interesting things happen so why care to look elsewhere? 
The fitted sleeves and waistband make this sweater apparel suitable for everyone. At DBS we prioritize body-inclusive sizing and designs, so no matter the shape or size, our clothes will look great on you. Find your measurements from the size chart and get both comfort and style without compromise.
Details

• Fine cotton knit
• Fits true to size
• Ribbed and hem cuffs
• Contemporary fit
• Fine cotton knit