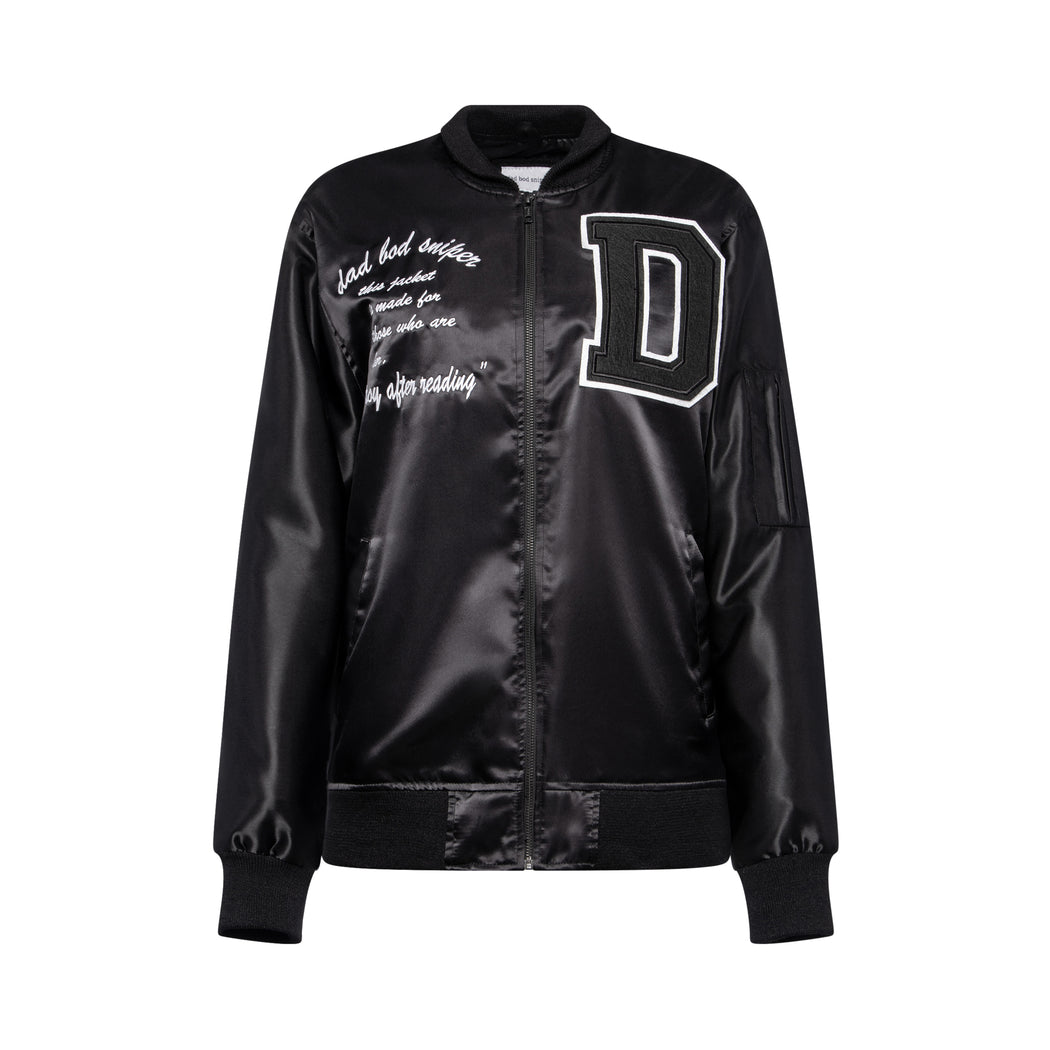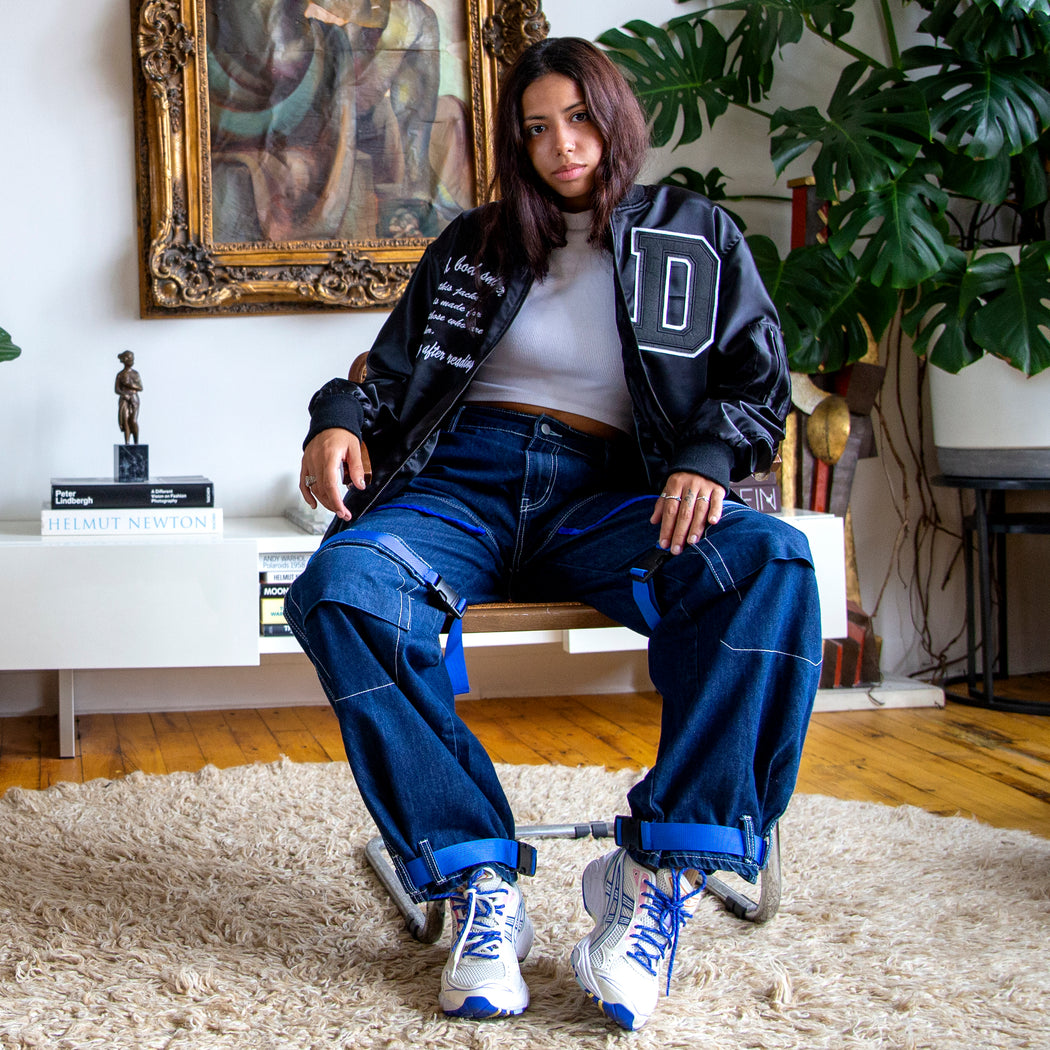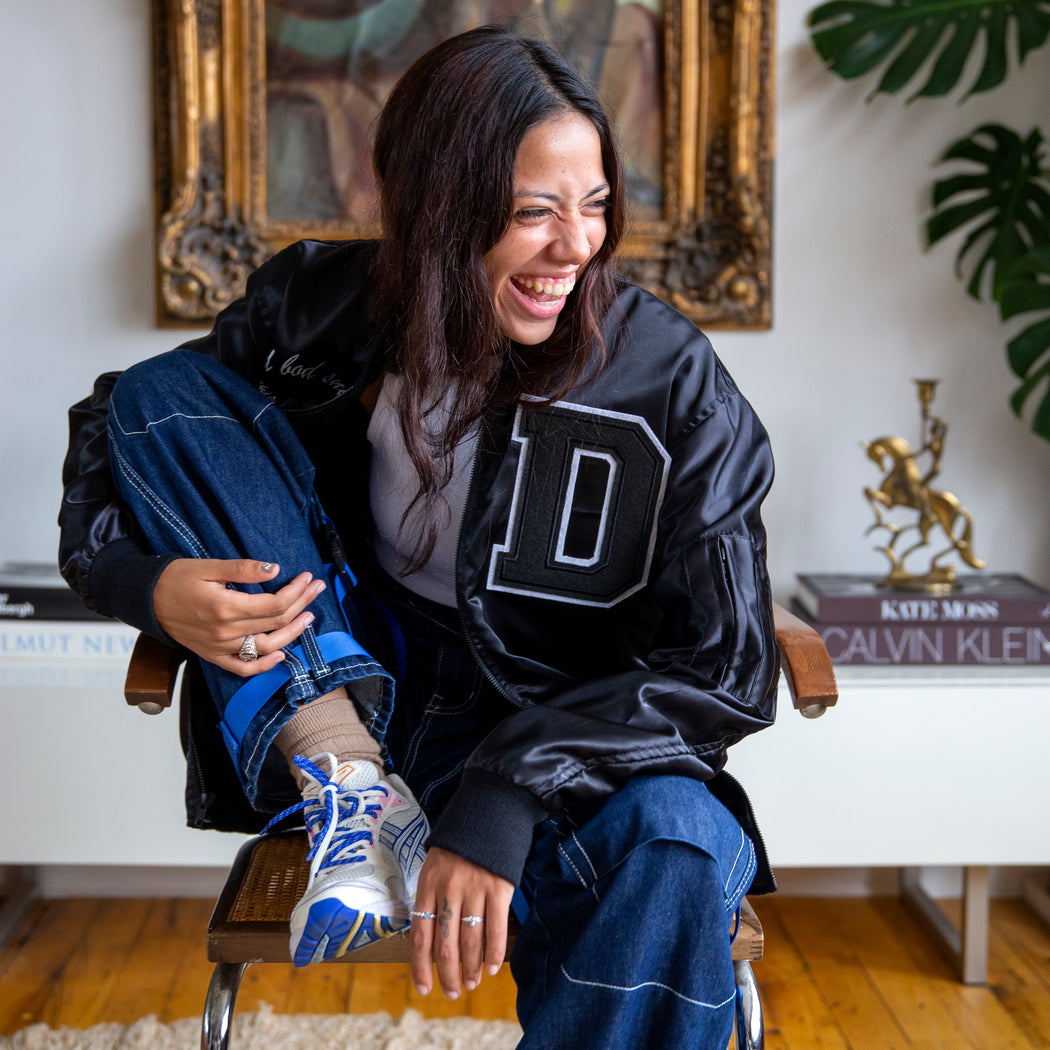 DBS Women's Bomber Jacket
The DBS polyester satin letterman jacket blends practicality and style with a modern take on a classic look. High quality embroidery covers the left hand side of the chest, contrasting the large D patch opposite it. Exhibit your confidence with the message "this jacket is made for those who are him" - although those who see you in the jacket will know it to be true already.  
Here at DBS we aim to be body inclusive, so the range of sizes are designed to suit your physique. The fitted cuffs and waistband keep this garment looking sharp across all people, no matter your requirements. Just pick one of the options from the guide chart and order your letterman today.
Details 
Exterior - Polyester Satin
Interior - Polyester Satin